Batawa Celebrates Thomas Bata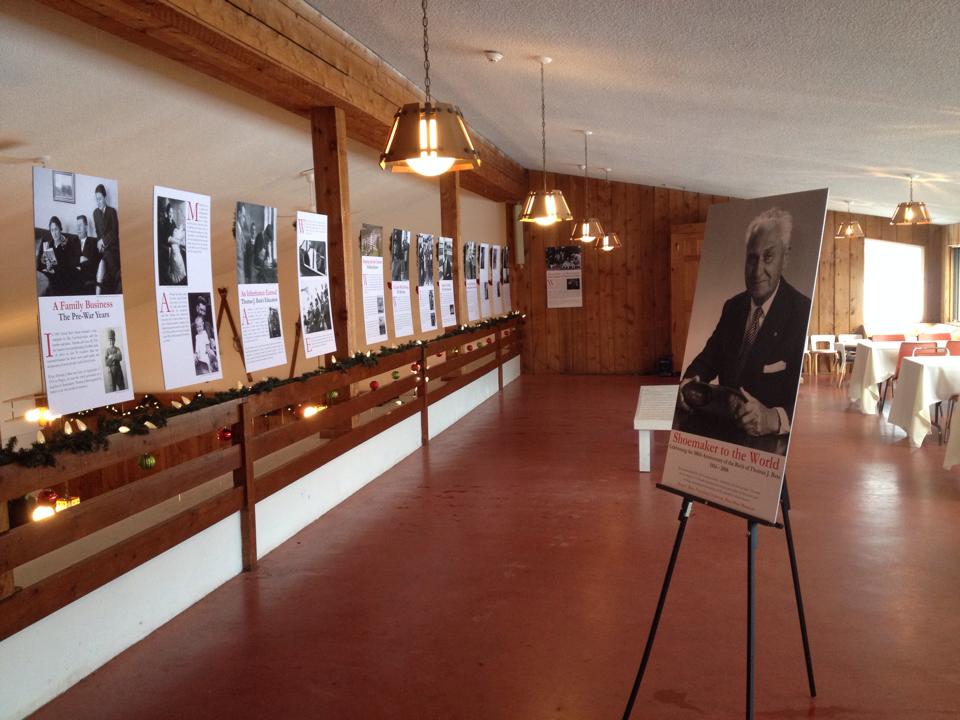 2014 marked the 100th anniversary of the birth of Batawa's founder, Thomas Bata. To commemorate the occasion, residents of Batawa had the chance to see a special exhibition from the Bata Shoe Museum. It was made ready for the community's annual Christmas open house at Batawa Ski Hill.
Over 70 people attended the gathering, along with Mrs. Sonja Bata. Each household in Batawa received a jar of honey made from hives on Batawa property, along with special "Batawa" licence plate covers. Light hors d'oeuvres and refreshments were provided by Batawa Grill's Chef Nelson.
Mrs. Sonja Bata has donated the exhibition to the BDC, so look for it to be displayed again in the near future.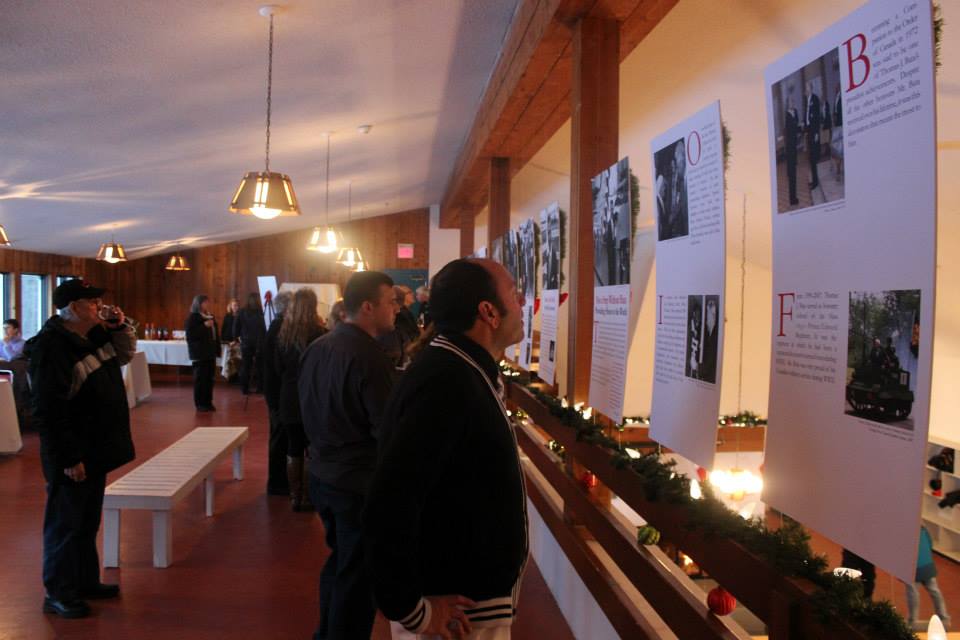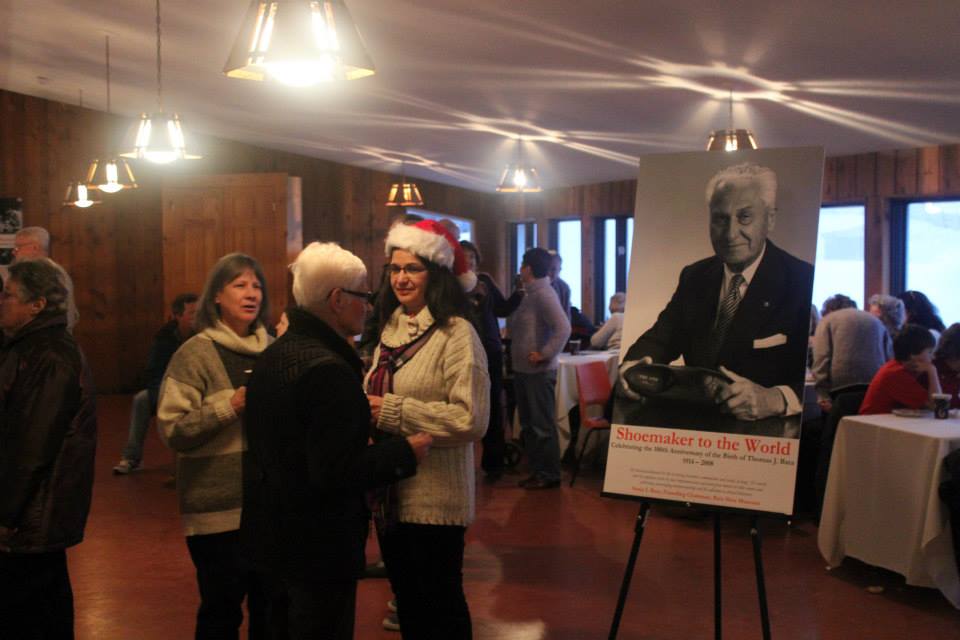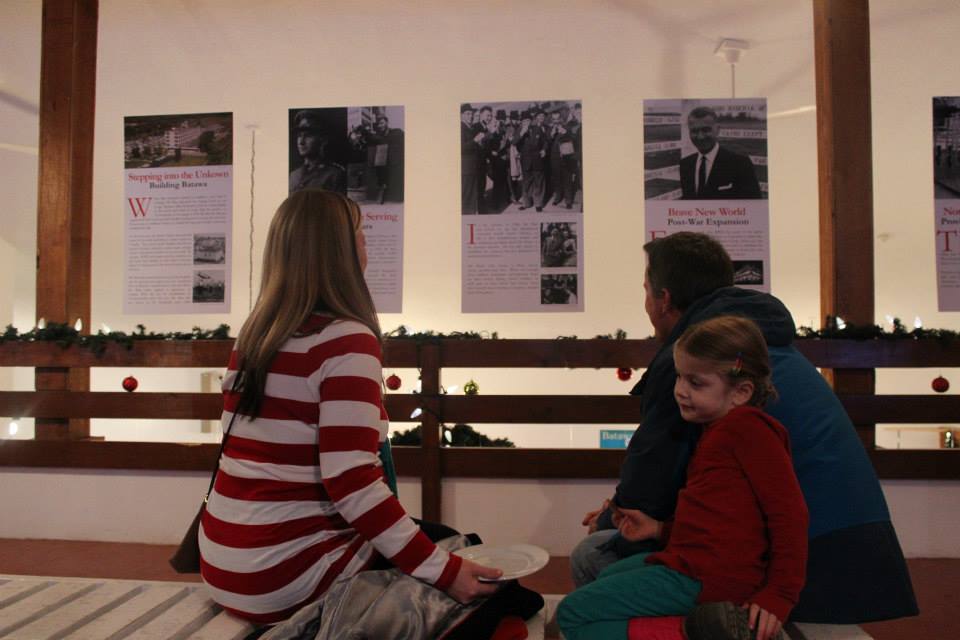 The Batawa Ski Hill launched it 56th year at the party with a torchlight ceremony on the hill. Snow School and Ski Patrol skiers formed a "T" for Thomas as they descended the hill toward the chalet, as open house attendees looked on.