POSTED |
September 8, 2015
25 Years of Batawa Seniors Unlimited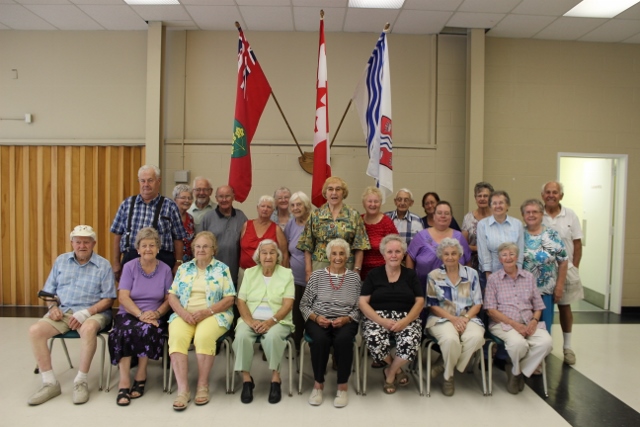 A lot of memories can be made in twenty five years. Batawa Seniors Unlimited has had its fair share, and celebrated them with a special lunch on September 8th at the Batawa Community Centre.
"It was Herb Cooper and some other local people who really got this going," reflected Paul Louis, a past-president and current member of the group. "The purpose was to create a drop-in centre where seniors could get together to socialize and do some activities."
The group of about 25 people from Batawa and the surrounding area meet on Tuesdays and Thursdays. The last Tuesday of the month includes a potluck lunch that takes advantage of holiday themes and birthdays. Activities include bingo, line dancing, bus tours, auctions, guest speakers and performers, and plenty of good conversation.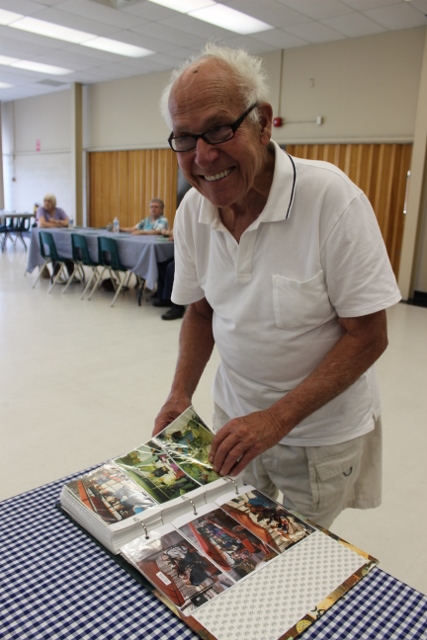 The group has benefited from government funding over the years, which they have used for upgrades to the community centre, and new equipment.
"Quinte West has also been very good to us," pointed out Louis. "They let us use the community centre for free, and we've had a lot of support from mayors and councillors over the years."
While assembling for a group photo and the playing of Oh Canada, there were lots of smiles and joking around, including from Judy Van Ekeras, the first treasurer of the organization, and now the only original member after twenty five years.
The group is always looking for new members to join. For more information, contact Lois McCumber at 613-965-0943.