Batawa Information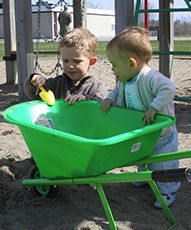 Batawa, located in the rolling hills of the Quinte Region, is a quintessentially Canadian story. The community is located in Southeastern Ontario between Montreal, Ottawa and Toronto, just minutes from Belleville, Stirling, Trenton and Frankford, along the beautiful Trent River. Today the community is a vibrant centre for year-round recreation activities and the pleasures that come with rural living, but it is a community steeped in history.
Founded in 1939 by Czech immigrants under the leadership of Thomas Bata, they adapted European technology to the Canadian environment and set about re-building their global shoe business from Canada.
To do that, they built Batawa. They built the iconic Bata Shoe Factory and made shoes there for 70 years, sending their craft to every corner of the globe. They exported shoes all over the world. They built homes for workers, and made sure there were stores to shop in and fields to play in at Batawa. In short, they planned their community and built their buildings to encourage a friendly community where you know and care for your neighbours.
Virtually all Canadians have been touched by Batawa. For those who worked there, or live there today, the relationship is intimate. For Canadians over 30, the North Star shoe, made in Batawa, was the footwear of our collective youth. Moreover, Batawa has been a strong supporter of the Canadian military, devoting its entire production to the Canadian war effort.
Batawa's current residents carry on the community traditions created by the Czech immigrants. Batawa today is a vibrant, friendly community with a ski and outdoor education centre, school, church, volunteer fire hall, and pristine natural area surrounding the community. It's still a place where people look after their neighbours and take pride in their neighbourhood.
Today, Batawa is a wonderful example of a small community with lots of spirit and great potential. If you could imagine the perfect community your vision would look very much like Batawa. In a beautiful rural setting along the Trent Severn Waterway, Batawa residents live in pleasant homes in an established neighborhood surrounded by mature trees and natural forest areas. Batawa's streets are friendly. Residents go for walks along the road, children ride their bicycles on sidewalks and play in the centrally located park.
Both residents and visitors in Batawa are treated year round to a fantastic selection of outdoor recreational activities. Spring through fall, you can hike, walk, cycle or horseback ride beside the scenic Trent River along the Lower Trent Trail or on one of the many nature trails that wind through wooded areas, enjoying beautiful views atop the many rolling hills. The Trent Severn Waterway meanders alongside Batawa. Its famous Trent Severn Lock system is a boater's paradise.
In the winter months, what would a perfect community be without its own ski area! The Batawa Ski Hill was established in 1955 by a dedicated group of Bata factory employees through hard work and sheer determination. With its three lifts and seven runs, there is no better place to learn how to ski or snowboard in the area. The ski school and its certified instructors offer lessons for everyone from the novice skier/snowboarder to the expert. The Batawa Ski Hill also boasts a strong race program for kids ranging in ages from 5 to 17 who consistently win competitions province-wide.
Batawa is home to a picturesque Catholic Church and school, an active Lions Club, a Community Centre (where weddings, meetings, dinners, receptions and other events are frequently held) and a fire hall.
Batawa is an exemplary small town, and a happy and friendly community with a very bright future.